Premom Probiotics for Women's Digestive Health, 25 Billion CFU Probiotics Capsule with 10 Optimal Probiotic Species- Prenatal Daily Supplement Supports a Healthy Gut PNS-100-60(PROBIOTICS BOTTLE):1
About this item
25 Billion CFU (colony forming units) per dose probiotics for digestive health- Benefits women's overall gut health,by supporting a strong gut lining and maintaining a healthy microbial balance in the intestines, Premom probiotic capsules support healthy digestion and regular bowel movements.*

Provides Urinary Tract and Vaginal Support- Our probiotic strain combinations found in Premom Probiotic help to achieve perfect balance between beneficial bacteria and yeast in the female vaginal tract.* Furthermore, one of the most common sources of female urinary tract discomfort is a result of an imbalance and/or lack of Lactobacillus bacteria.* Premom Probiotic contains eight clinically researched Lactobacillus strains.*

Support Healthy Immune Function- Premom Probiotics may help to modulate and optimize your immune system by supporting the beneficial bacteria in the intestinal tract, where a large location of our immune system resides, helping to support immunity*

Strains That Survive The Stomach- Acidic conditions in the upper digestive tract can degrade beneficial bacteria and render them useless. However, the specific strains in our formula are able to survive the harsh environment of the stomach and safely reach the desired destination of the small and large intestines.

One High Quality Capsule a Day: Every batch is third-party tested. Manufactured in the USA using only the highest quality US and imported ingredients to support mom and baby.
Details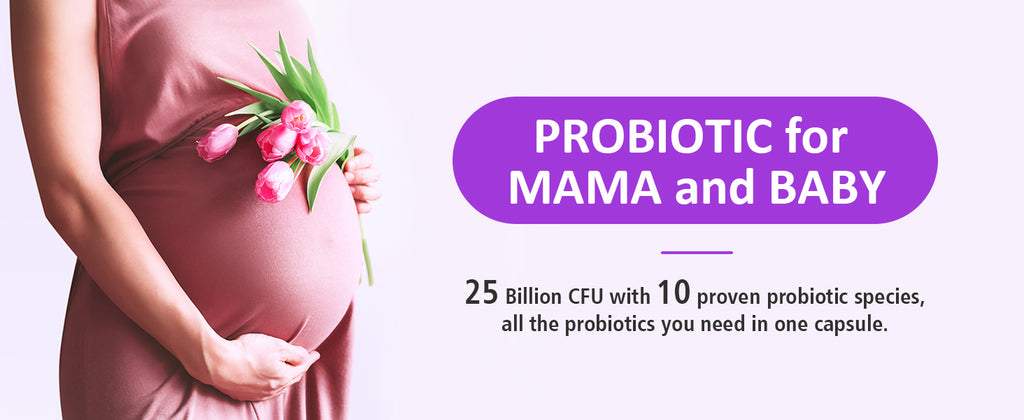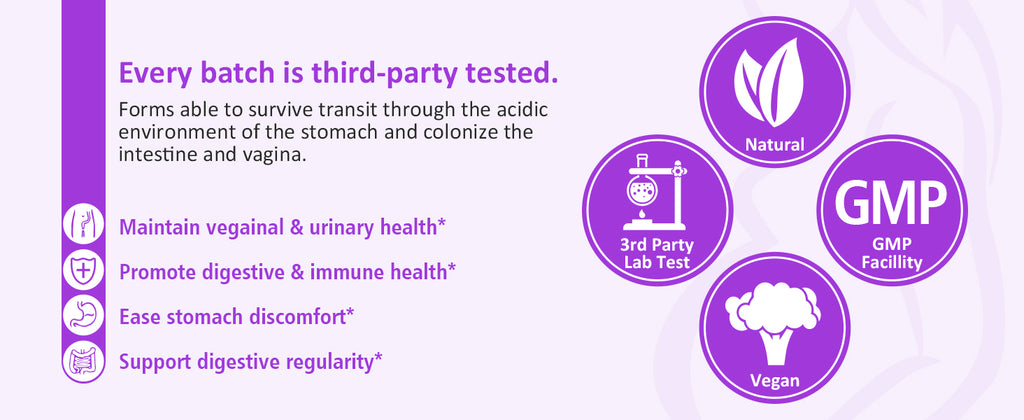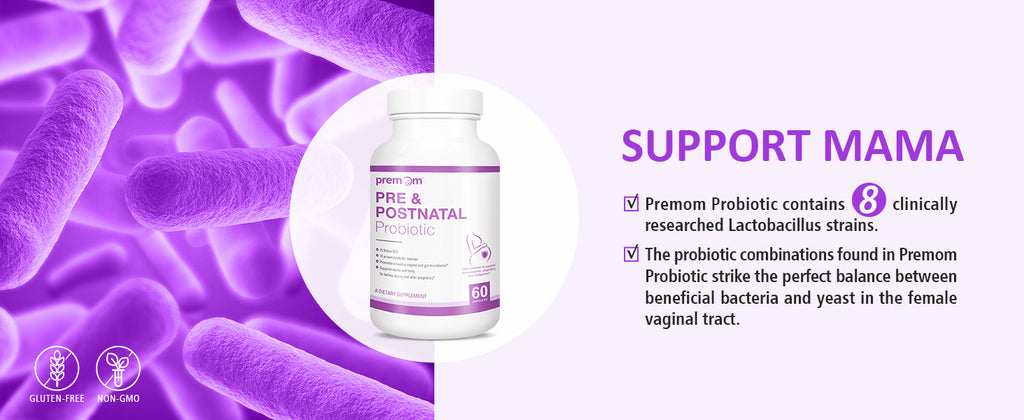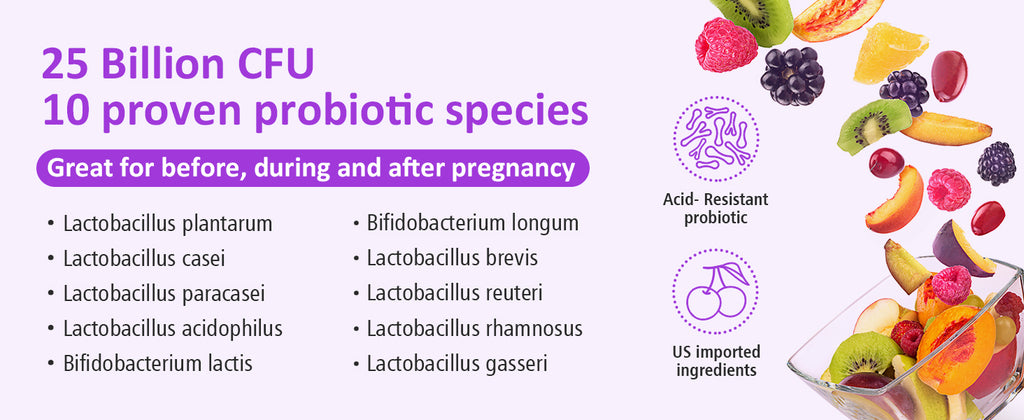 Safety Information 
If pregnant or nursing, consult your healthcare practitioner before taking this product.
Ingredients
Proprietary Probiotic Blend 120 mg (25 Billion CFU) *, Lactobacillus plantarum, Lactobacillus casei, Lactobacillus paracasei, Lactobacillus acidophilus, Bifidobacterium lactis, Bifidobacterium longum, Lactobacillus brevis, Lactobacillus reuteri, Lactobacillus rhamnosus, Lactobacillus gasseri. Other ingredients: microcrystalline cellulose, hypromellose (capsule), leucine, silica.
Directions
As a dietary supplement, take 1 capsule daily before or during meals, or as directed by your healthcare practitioner.
Legal Disclaimer
Statements regarding dietary supplements have not been evaluated by the FDA and are not intended to diagnose, treat, cure, or prevent any disease or health condition.
---
-->
fertility supplements for womenfertility testsph balanceprenatalprenatal supplementprenatal supplementsProbiotics for women
Recent articles
View More